Last week I got to call up Alanna Ubach for a chat.
There's probably not one role in particular that Ubach is best remembered for, but there's a lot on her resume that I'm sure you'll know. She had a nifty little role in The Brady Bunch Movie, popped up in both Legally Blonde pictures, provided four voices for Rango and had a memorable run in Hung  – and that's just me skipping over her resume like a stone.
We spoke about the work ethic that led to this career, as well as what it means to work in serial TV as opposed to one-off movie gigs. That, and a good bit more, including her current work in A Haunted House, Californication and See Dad Run.
Here's some of what Alanna told me. We started by talking about her going concerns.
A Haunted House killed at the box office and I'm proud of that, for godsakes. Then in Californication my character is the widow of a dead rock star played by Sebastian Bach and he comes back… I can't exactly say what happens, but I meet David Duchovny's character at a funeral and that's when the trouble begins.
It was supposed to be just one time but the writer liked the character so he decided to add in a couple more episodes and that's basically what happened… they added me in and we're asking "What are you doing next week? What are you doing the week after?"
In any kind of guest star role I know at the last possible moment what was going on. Like when I was doing Hung, "She's selling the house and moving? Oh, okay." That's the nature of the guest star beast.
It's fantastic, though, because I don't have to think… I really don't have time to sit on something and, as far as I'm concerned, the character ends up more grounded. I'm not thinking so much, I just dive into it. I put on my little rubber boots and start trudging the mud. If you over think it you'll get fired.
And as far as a movie is concerned, you normally get two or three weeks to prepare. You can get coached, you can make strong choices so that when you get on the set you know what you're doing, you speak to the director beforehand. So that's always cool.
My career is like a quilt. Some parts are wool – that was really itchy; other parts are cashmere – wow, that's fantastic. But I've conditioned myself to not get too attached to every character I play. Otherwise I'd be in Bellevue right now.
I've never done a horror film and I've always wanted to. It was what I grew up watching. I was obsessed with horror films as a kid.To finally be able to do would be just amazing – a good one, a juicy one. I've done a tongue in cheek version one, absolutely.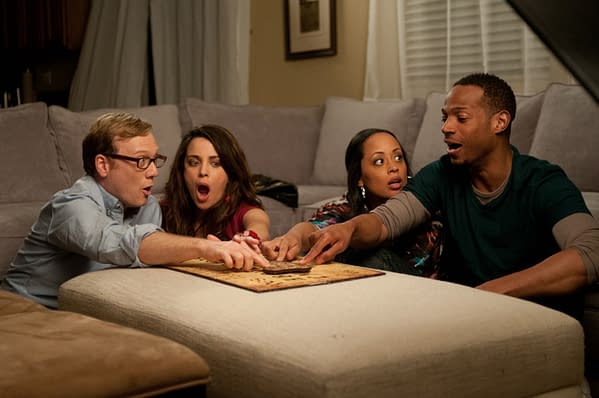 I don't know I'd have played it differently if A Haunted House was straight. Having been the comic relief in most things you still play it as straight as you can. You have to keep in mind who the audience is and the genre.
I was sixteen and a half when I did The Brady Bunch. I'd just started driving. It's 21 years ago. Betty Thomas is a genius and I'd have loved to see her do more and more and more stuff.
Right now, it's Californication all the way, I'm very proud of this character, then I'm continuing second season for See Dad Run. We got picked up for 20 episodes. It's a hokey little show and I had no idea it would get past first season but it has and I'm shocked beyond belief and elated at the same time.
It's very cool to have a consistent gig, I've never had that before. Scott Baio plays my husband, and it's kind of fun to be acting with a major piece of American pop culture.
I've held onto my boogie board and rode the wave of a career that can go in any direction… I just wanted to work when I was a kid, and actually have a place to go to every single day and a purpose. To find a home, if it's TV, or a sublet, if it's a movie. It's really, really exciting every step of the way. I know that sounds like bullshit, but it really… I just can't believe I'm working. I feel blessed. I never thought I'd get this far.
My father instilled in me the work ethic when I was a little kid. I've been doing this since I was 14 and I knew what it meant to kiss ass for the hand that feeds you.
My hair was short one year so I started to get a lot of bisexual roles, then it got a little longer and I started getting other roles… I'm going to gain a hundred pounds and see what happens.

Thanks again to Alanna for taking the time to chat with me.
Her Californication episodes will hit Showtime on January 27, February 24 and March 17; See Dad Run starts airing new episodes in February; A Haunted House is already on release across the US.
Photo credit for Alanna Ubach as the widow in Californication (Season 6, Episode 3) – Jordin Althaus/SHOWTIME
Enjoyed this article? Share it!