 The Chinese box office has never been more important to the fate of Hollywood blockbusters than it is right now and its power to change the fortunes of big budget films is growing daily.
With small windows for Western releases, a vetting procedure and an audience that allegedly looks for particular elements from Western big budget movies, Hollywood has begun tailoring their films for this audience.
It's not an entirely new phenomenon – take a look at the way in which both versions of The Green Hornet or The Cannonball Run were marketed in Hong Kong and China for some earlier examples – but it is being done on a much greater scale than it ever has been before.
Iron Man Three had scenes added, Skyfall had scenes cut and Looper had a whole mixture of cuts and additions. That's just three examples of recent films that have been adapted for release in China. There are many more.
These compromises to the Chinese market and attempts to court the large audience there appears to be working, with China moving in just behind America as the biggest movie market in the world in 2012 and 2013 already looking set to eclipse the box office successes of 2012.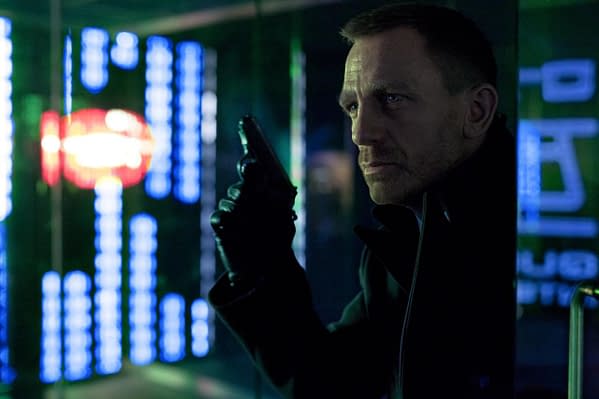 But Hollywood only takes a 25% share of the revenue from films distributed in China and since the beginning of the year China has been looking to impose VAT, an extra tax, on that figure. This has led to some disputes between studios and the Chinese government, which have been becoming more and more deadlocked as the year has gone on. Variety and Deadline are now both reporting that this has become a very serious issue indeed.
The United States Trade Representative is now working with the MPAA and "counterparts within the Chinese government to resolve the issue" but until that happens there is a lot of money that's not flowing back to America from China.
This situation does not seem to be affecting any of the big studios' plans as yet and many productions are going full steam ahead with efforts to make it big in China. And one area that seems to be a licence to print money there is the large shadow cast by giant robots.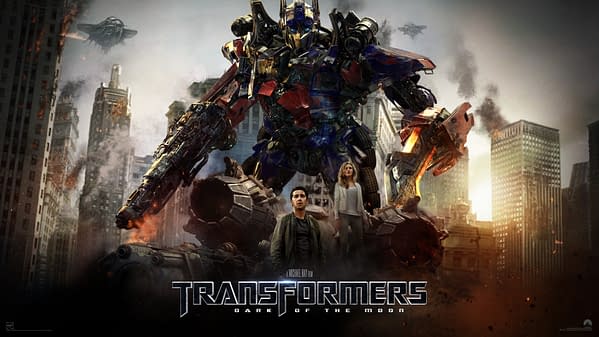 Transformers: Dark of the Moon managed to score $145 million in China in 2011 and Paramount are clearly hoping to build on that success with Transformers 4 in 2014, which will even feature actors plucked from a Chinese reality show.
Pacific Rim is the latest giant robot picture to excel at the Chinese box office, with Deadline reporting that it's just opened to $9 million.
Pacific Rim has not exactly set the US box office on fire, taking just under $90 million so far against a reported budget of $190 million, but its worldwide gross has slowly been building as its rolled out globally and it's currently sitting at just above $225 million.
With this impressive opening in China adding to that total and making headlines in all the trades, it's Warner Brothers' biggest opening there to date, it seems far more likely that the film will get the sequel that Travis Beacham and Guillermo Del Toro have been talking up in interviews.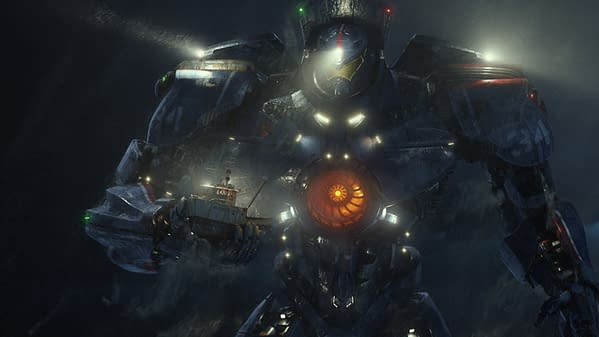 It's obviously not a given, as there are many other factors that will come in to play, but these surprisingly good figures in China, which will no doubt build momentum and go up and up, will certainly make it easier for Beacham and Del Toro to get the sequel off the ground.
Time will tell though as to how long Warner Brothers, and many other studios, will have to wait to actually get their money out of China.
Enjoyed this article? Share it!