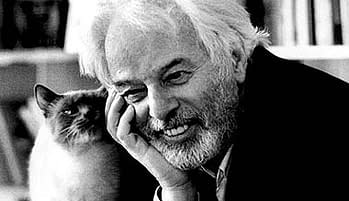 Alejandro Jodorowsky's latest film, The Dance of Reality, is a vibrant and thrilling new work from a director who has clearly lost none of his drive, imagination or skill in crafting vivid and thematically complex stories.
I saw the film earlier this year and when Jodorowsky spoke following the screening it seemed clear that he was very much back – The Dance of Reality was his first film in twenty-three years – and keen to keep the creative fire burning that this film had re-ignited.
It's not clear yet as to whether Jodorowsky will return to any of his previously abandoned projects, such as Sons of El Topo or King Shot, but he's certainly got something in mind. And it could be a feature that includes the work of cinematographer Christopher Doyle, who is perhaps best know for his stunning work with Wong Kar-wai.
Doyle was interviewed by Cinefii and commented that he was intending to work with Jodorowsky on his next film. Oddly, despite only just being posted online, this video actually seems to predate the completion of The Dance of Reality, as Doyle mentions Jodorowsky currently filming in Chile, but Doyle seemed very keen on the idea at the time and it would be hard to imagine why that would dissipate.
[youtube]http://www.youtube.com/watch?v=CEE-o-3hoo8[/youtube]
Lets hope Jodorowsky can get his next film made. And quickly. The Dance of Reality is reportedly doing well in Europe, so hopefully that will help.
Enjoyed this article? Share it!