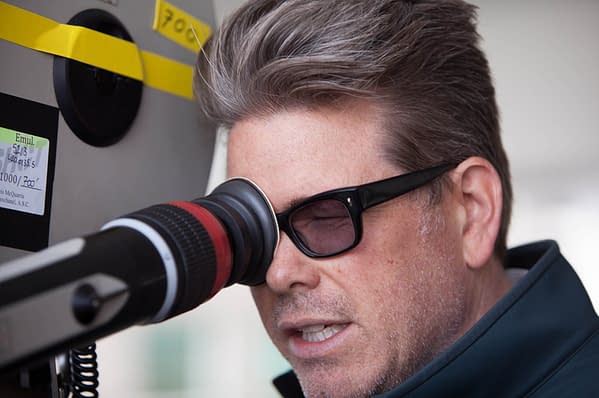 UPDATE: Tom Cruise has now confirmed that McQuarrie will direct the next Mission: Impossible. Original story follows his Tweet,
MISSION ACCEPTED! It's OFFICIAL! @ChrisMcquarrie is the director of #MissionImpossible 5! #TeamTC pic.twitter.com/MoKnb6CQhB

— TomCruise.com (@TomCruise) August 5, 2013
Christopher McQuarrie's involvement in Mission: Impossible 5 has been rumoured for quite a while now and as far as we are aware he's been working on the script with Drew Pearce for some time. But it would now appear that he is set to direct the film too, with McQuarrie Tweeting the following just now,
Mission: Accepted

— ChristopherMcQuarrie (@chrismcquarrie) August 5, 2013
There is a chance that he could just be referring to his involvement in the script but that's a pretty small chance. Very small actually. Near zero I would say.
McQuarrie has a lot of history with Mission: Impossible star Tom Cruise, having directed Cruise in Jack Reacher and worked on the scripts for Valkyrie and the upcoming Edge of Tomorrow. Presumably they enjoy working together.
Mission: Impossible 5 will most likely be heading into cinemas in 2015 and will be coming on the back of Mission: Impossible – Ghost Protocol, which made a great deal of money for Paramount. It was also probably the best film in the series. Either that or De Palma's, I like them for different reasons.
Enjoyed this article? Share it!