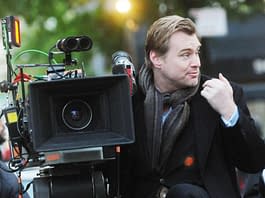 While Christopher Nolan's next project has been shrouded in some mystery, the fog may be lifting as La Voix Du Nord (via Indie Wire) reports the director is planning a film about the evacuation of Dunkirk.
The site, after a game of Google Translation telephone, claims the current mayor of Dunkirk announced a major American production will shoot in the area and La Voix Du Nord sources also claim that production will be headed by Nolan. The director and he brother Jonathan Nolan were spotted visiting the area, reportedly to get a better feel for the event and the surroundings.
The evacuation, known as Operation Dynamo, took place during between May and June of 1940 and saw 198,000 British and 140,000 French and Belgian troops saved after German forces surrounded the Allied forces following the Battle of France.
If true, a war film will be an interesting and seemingly linear change of pace for a director known for his puzzles and non-linear approach to story.
Enjoyed this article? Share it!