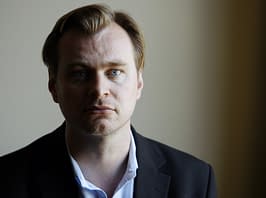 According to The Hollywood Reporter, the rumors about Christopher Nolan's upcoming film about the evacuation of Dunkirk during World War II are true. The film, to be released by Warner Bros., is titled Dunkirk. Nolan wrote the screenplay and actors like Mark Rylance, Kenneth Branagh and Tom Hardy are said to be talks to join the cast.
And, as suggested by Quentin Tarantino during his discussion about large film formats, Nolan will shoot the picture on 65mm film. He will also continue his tradition of shooting certain scenes in IMAX.
Dunkirk is scheduled for release on July 21st, 2017.
Enjoyed this article? Share it!