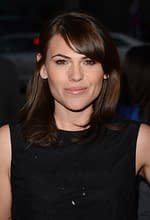 According to Deadline, Clea DuVall has joined the cast of USA's pilot for Brooklyn Animal Control. Based on the IDW comic written by JT Petty, the series is set in a New York familiar with werewolves and a NYPD with a division to handle those special cases.
DuVall will play werewolf scion Madeleine. Challenged by James Callis's Theo for dominance, she is "forced to finally immerse herself in the violent underworld politics of the city."
Stephen Graham will star in the pilot as John Crean, a detective assigned to handle the werewolf situation. Jane Alexander is also set to appear as the matriarch of Brooklyn's werewolf community.
Enjoyed this article? Share it!