As per his Facebook page, Kevin Smith started work on Clerks 3 at 4.20am "without plan or provocation." It's obviously on his mind that today's the 20th anniversary of when he started shooting Clerks.
As well as sharing this image…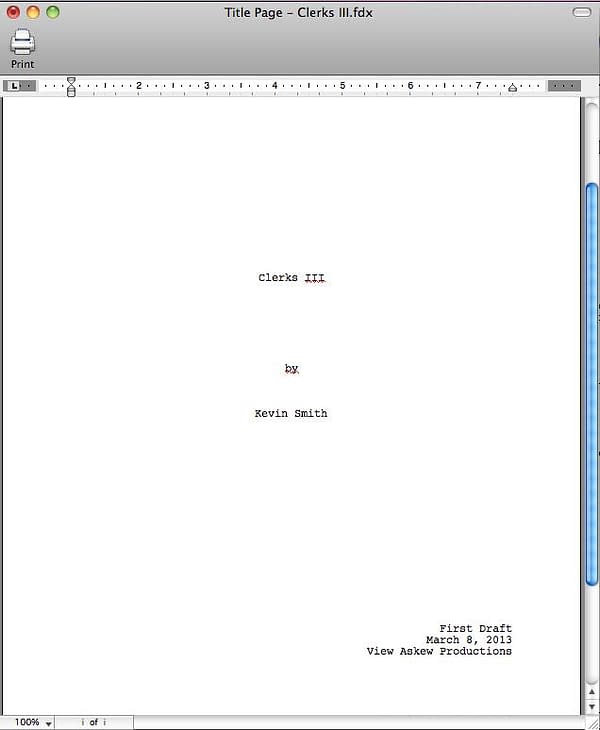 … Smith also made reference to Clerks 3 as a film, as opposed to a web series or interactive prose experiment, saying:
And after 2 hours of tapping the keys and giggling, I have come to a conclusion…CLERKS III will be the best film I'll ever make.
He's a wriggly one, that Smith.
So… will he finish this script? Shoot the film? And release it?
Enjoyed this article? Share it!