Following on from The Sarah Jane Adventures, Russell T. Davies, Phil Ford and Gareth Roberts have collaborated on another, family-friendly sci-fi fantasy. There's no screening date for the show just yet, but it's getting closer – and this afternoon, the BBC sent out pictures of the series' main alien race, the Nekross.
Here are Varg and Lexi, played by Jefferson Hall and Gwendoline Christie. They're aliens who come to Earth because they eat magic, and we have magic here. Not pictured is the Nekross King, who will be voiced by Bryan Blessed. King of the Nekross, King of the Pirates and King of Shouting With a Beard, all in one year. Brilliant.
And then Auntie made good on her promise to unveil some clips on their kids' news show, Newsround. Here's a pretty shoddy moving screen cap of those.
Wizards vs. Aliens starts somewhen in late October on the CBBC channel. BBC One airings are bound to follow. Just for luck, here's a promo pic of the stars, Scott Haran and Percelle Ascot.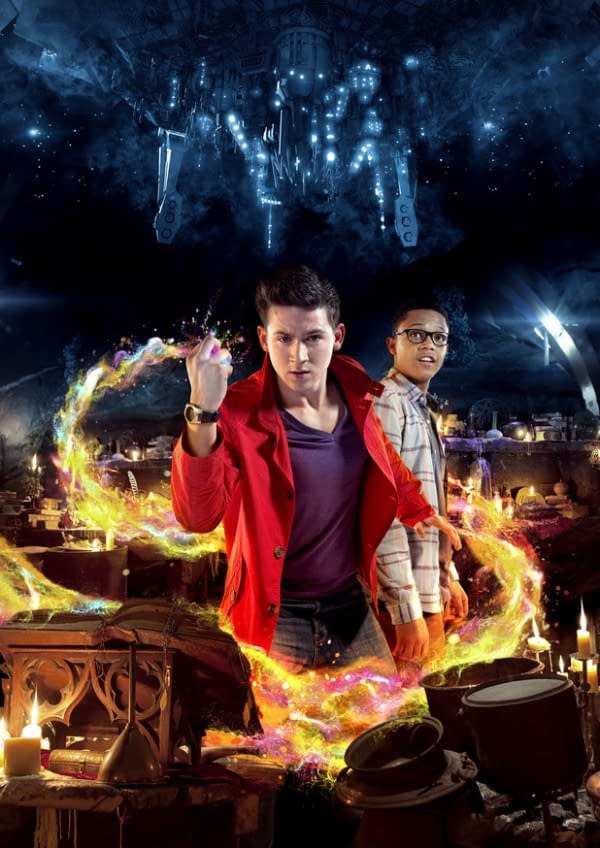 Enjoyed this article? Share it!