Back in March, we got to see Toby Jones and Sienna Miller recreating a well-known publicity shot of Alfred Hitchcock and Tippi Hedren from around the shooting of The Birds. It was our first glimpse at how the characters, so to speak, will look in Julian Jarrold's film, The Girl.
Here it is again.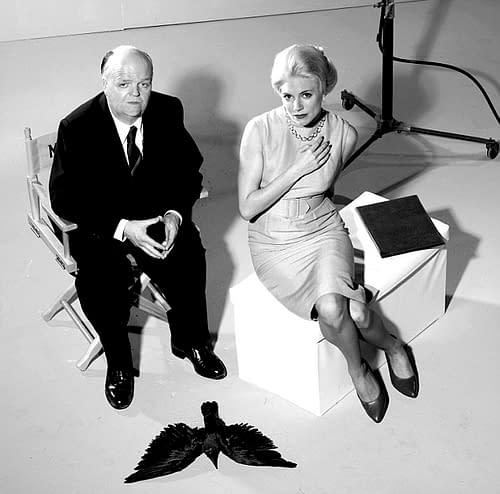 And, today, the first image from the competing Hitchcock biopic called (a drumroll please) Hitchcock has been revealed. Here's Anthony Hopkins in the corpulent form of the master director.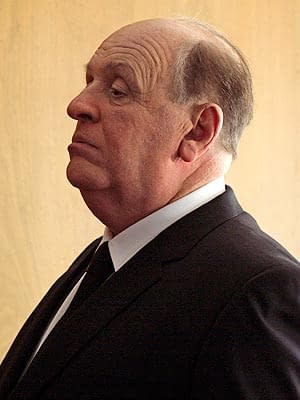 The picture comes from People, with a hat tip to The Playlist.
Of course, this too is a pretty close replica of a famous image of Hitch.
I'm not sure why these images have been staged as recreations. It can't be to try and enhance the likeness, surely? Maybe it's just considered a tribute. Maybe the marketing people and photographers actually think it's clever. Or maybe it's just convention.
Hitchcock is being directed by Anvil's Sacha Gervasi, and will also feature Scarlett Johansson as Janet Leigh, Helen Mirren as Alma Reville – Hitch's missus – and James D'Arcy as Anthony Perkins. That cast gets my chocolate sauce pumping, I can tell you.
Incidentally, the BFI are to celebrate The Genius of Hitchcock this year by premiering the new restorations of all nine of his silent films. His sound-era work is also set for the full retrospective, running through August, September and October. Now to work out how I can see them all…
Enjoyed this article? Share it!