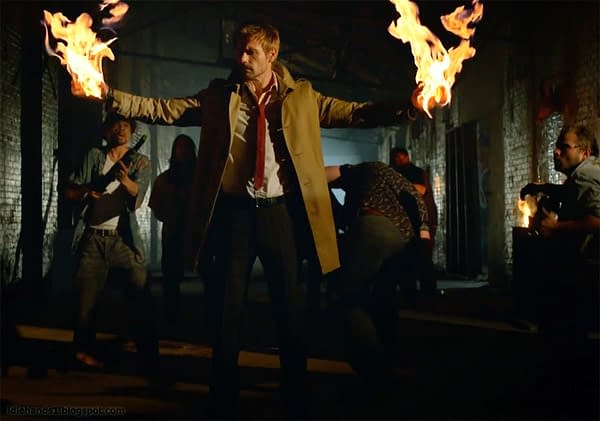 Comicbook.com reports ads in the back of this week's DC Comics releases tease a Blu-ray and DVD release for NBC's short-lived DC entry, Constantine.
The ad, while prominently featuring key art from the series, is mainly in support of the Warner Archive's DC Entertainment titles, which include the most recent seasons of iZombie and Lucifer. But it also refers to Constantine as being "now on Blu-ray & DVD" despite the title not yet appearing on the Warner Archive website.
For those unfamiliar with the Warner Archive, it is a "DVD-on-Demand" service offering up titles with niche audiences like the Starman TV series starring Robert Hayes and films like Bad Ronald and Freebie and the Bean. While titles are often pricey, it keeps lesser-known parts of the Warner library alive.
And it, seems, it will offer fans a chance to own the thirteen-episode series, which starred Matt Ryan as magician John Constantine.
"If that's true, then the fans made that happen," former Constantine showrunner Daniel Cerone told the site. "I give them all the credit because they've made their voices known and never gave up. I'm continually overwhelmed by the passion out there for this character."
Enjoyed this article? Share it!