One of the many reasons that the Marvel Cinematic Universe works is because all of the movies feel different. The Captain America movies look nothing like the Thor movies and that's a good thing. When it was announced that James Gunn was going to be in control of the Marvel side of the cosmic universe there were some worries that all of the cosmic movies would be "James Gunn movies". In a new interview with Collider Gunn tells us that the cosmic universe is going to be just as diverse, tonally, as the current Marvel universe.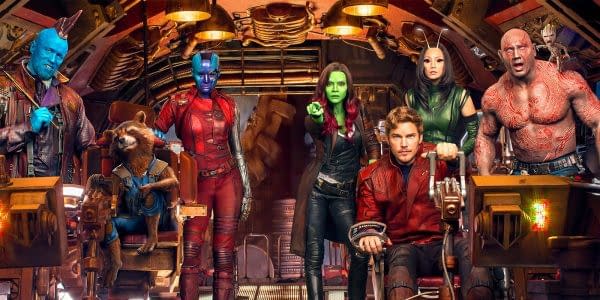 "No, I don't think so. I would hope that [with] the Marvel Cinematic Universe as a whole, every movie has its own unique feel and tone. And so, if it's a James Gunn movie, it's different from a Ryan Coogler movie, which is different from a Taika movie, which is different from a Peyton Reed movie. I think all the movies can be their own genre, they can be their own thing in the same way that if you grew up reading Marvel Comics, all the writers and the artist of the comic books brought very different tones to each of those."
So we don't need to worry about the cosmic end of the Marvel universe getting same-y in any way. It sounds like Gunn is planning on letting the directors he helps choose make the movies they want to make.
Guardians of the Galaxy Vol. 2 will be released digitally in HD, 4K Ultra HD, and Disney Movies Anywhere now and physically on 4K Ultra HD, Blu-ray, and DVD August 22nd.
Enjoyed this article? Share it!