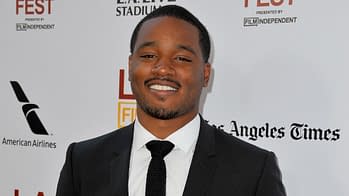 According to a rumor from Birth.Movies.Death, Creed director Ryan Coogler is heard to be in talks to direct Black Panther, Marvel's forthcoming film featuring Chadwick Boseman as T'Challa, the hereditary leader and champion of Wakanda.
Besides the recent Rocky spin-off, focusing on the son of Apollo Creed with Sylvester Stallone's Rocky Balboa taking a mentor role, Coogler also directed 2013's Fruitvale Station. The film also starred Creed's Michael B. Jordan as a young man who was killed in 2009 by Bay Area Rapid Transit police officer Johannes Mehserle.
Of course, the story is developing, so confirmation may not come until next week, if at all. But having seen Creed, Coogler is a fine choice, especially if he has a hand in the writing. Of course, Marvel isn't exactly known for giving directors as much creative freedom as they might otherwise enjoy. Selma director Ana DuVernay walked away from talks to direct the film over the amount of control Marvel was willing to offer.
Enjoyed this article? Share it!