The new animated television show from Marvel has a voice cast and a premiere date. At the Marvel Animation panel at D23 it was announced that Marvel's Spider-Man will debut with an one hour premiere on August 19th 7:00AM EDT and the Disney XD app and VOD at 12:01AM EDT. Cort Lane, Senior Vice President of Animation and Family Entertainment, and Joe Quesada, made the announcement to a group of Disney fans at the D23 panel.
The voice cast includes Robbie Daymond (Get Blake) as Spider-Man, Max Mittleman (One-Punch Man) as Harry Osborn, Nadji Jeter (Kirby Buckets) as Miles Morales, Melanie Minichino (Mr. Peabody and Sherman) as Anya Corazon, Fred Tatasciore (Marvel's Avengers Assemble) as Max Modell, Laura Bailey (Marvel's Avengers Assemble) as Gwen Stacy, Nancy Linari (The Real Adventures of Jonny Quest) as Aunt May, Patton Oswalt (Ratatouille) as Uncle Ben, Scott Menville (Teen Titans) as Doc Ock, John DiMaggio (Samurai Jack) as The Jackal, Alastair Duncan (The Batman) as Vulture, and Chief Creative Officer Joe Quesada, who is also executive producing the series, as the coffee shop owner Joe.
They showed a clip from episode eight: Peter is dealing with a lot of stuff and he's been dealing with Veom when a villain attacks:
Peter attacks an unarmed man or lashes out at Harry. He wonders if he is controlling Venom or the other way. He lashes out at Aunt May and tries to pull the symbiote off. He fights with Venom and it won't come off. He make sPeter punch himself. He is trying to fight the symbiote and it isn't really working. The symbiote keeps breaking away from him to beat him up. He's being pulled in two directions by his webs and Venom attacks. He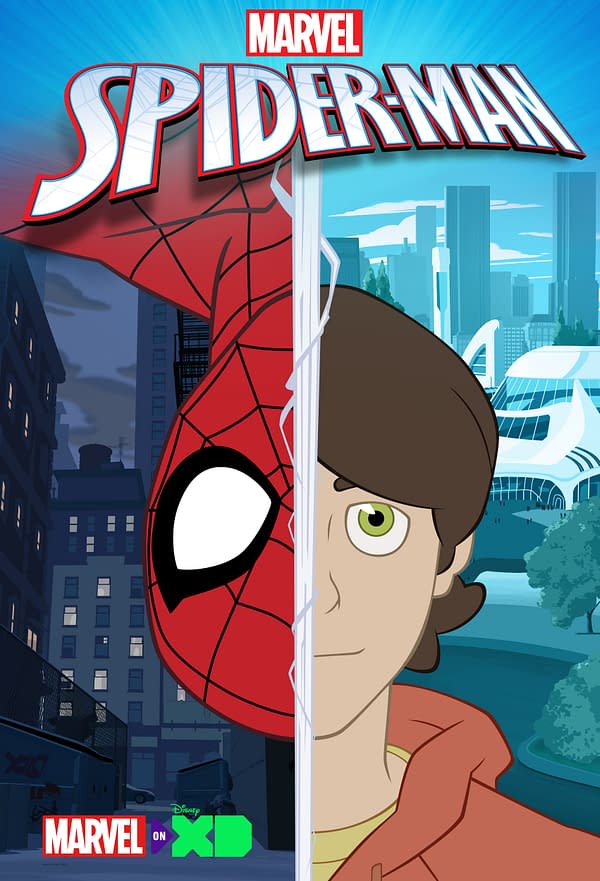 In a press release Marvel described the new series as we will see a fresh take on Spider-Man, as Peter Parker is learning the responsibility that comes along with being a new, super-powered hero in New York City, just as he's being accepted into Horizon High, a high school for brilliant young scientific minds. He struggles with the duality of his social life at school and hiding his secret identity from everyone including his best friend Harry Osborn, who attends the competing Osborn Academy for geniuses. As Peter embraces his alter-ego and takes on super villains such as Vulture, Lizard, Doctor Octopus and Sandman, he watches his hero lifestyle come between his personal relationships and struggles to keep Harry from landing on the wrong side of the law. "
The creative team includes the likes of Alan Fine, Don Buckley, and Jeph Loeb. Marvel has provided a new promo and images for the cast and show.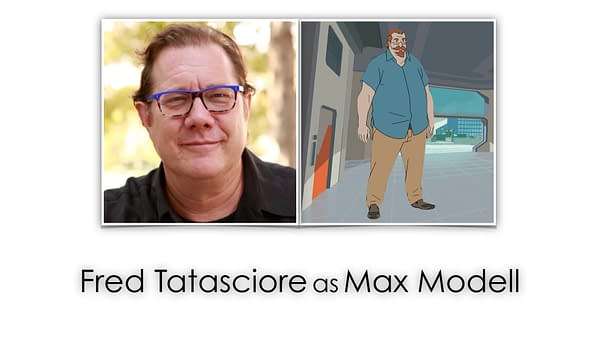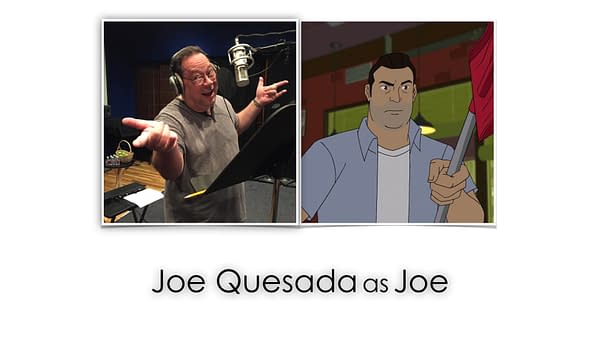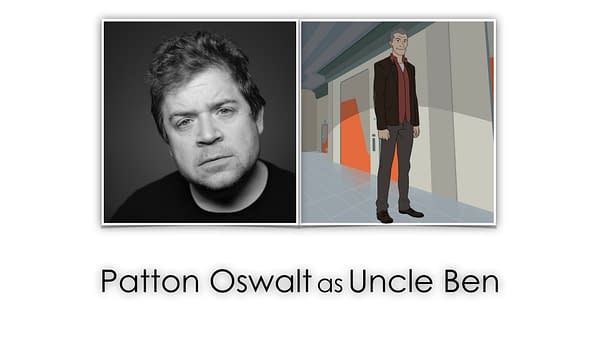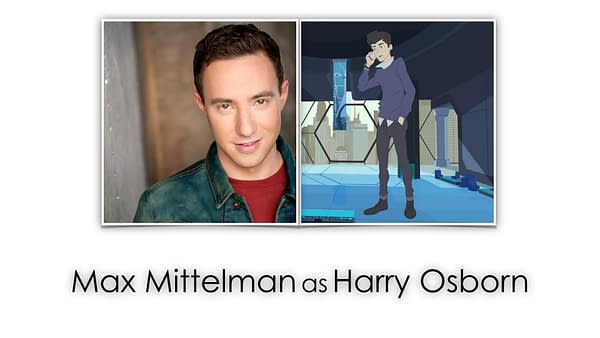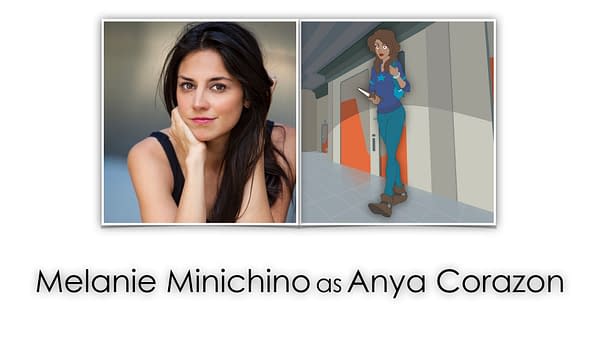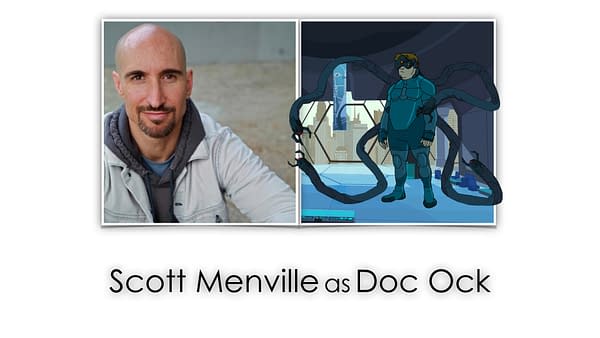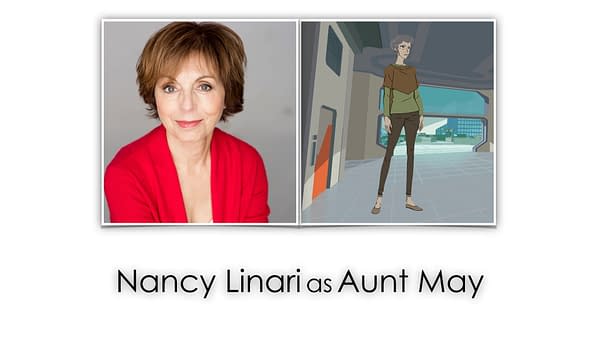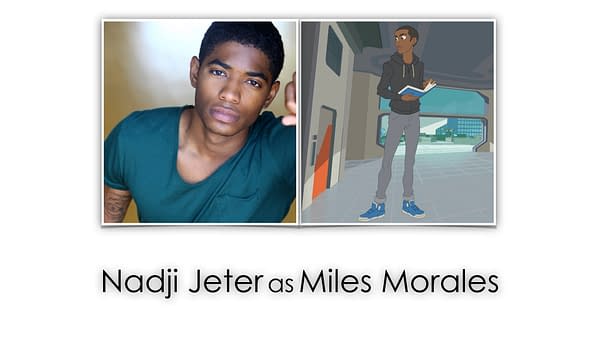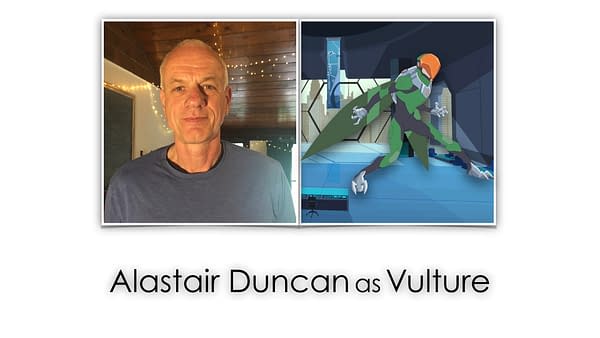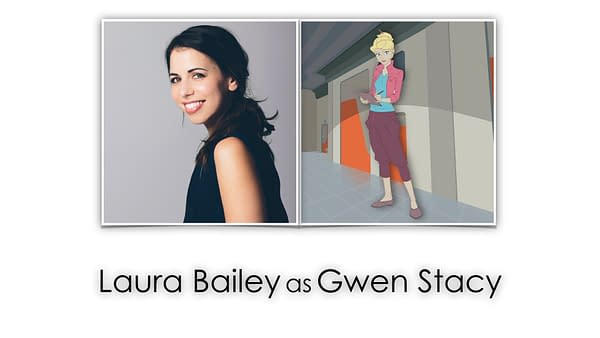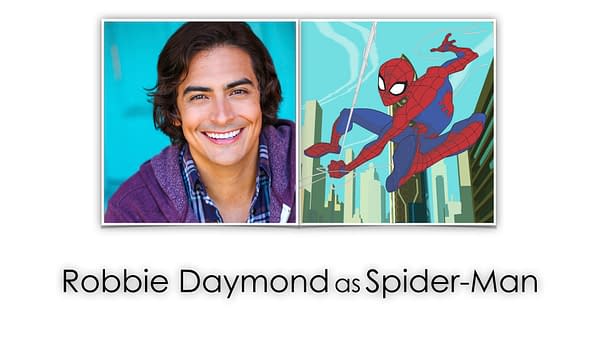 Enjoyed this article? Share it!