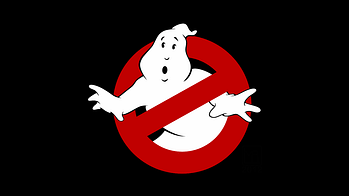 Dan Aykroyd's seeming even more confident than usual about Ghostbusters 3 these days. It's infectious, and now I'm starting o think we're really going to see this film in cinemas somewhere within the next two or three years.
The confidence was on show when Aykroyd appeared with original Ghostbusters bit-player Larry King over the weekend and talked a little about the new screenplay's set up. As well as hints of just what kind of headbending threats the film will feature, Aykroyd also revealed the first solid info on some characters from the film.
Here's a transcript courtesy of Coming Soon, though you can see Aykroyd for yourself at Ora. And, yes, some of these details came up in a story I wrote about a month ago, but not all of them.
It's based on new research that's being done in particle physics by the young men and women at Columbia University… basically, there's research being done that I can say that the world or the dimension that we live in, our four planes of existence, length, height, width and time, become threatened by some of the research that's being done. Ghostbusters – new Ghostbusters – have to come and solve the problem.
It's not clear if these new Ghostbusters will be the same individuals as the particle physics researchers or not. I'm taking it as not – or at least "not necessarily" – but I see from social media that many have assumed these character groups will be one and the same.
I do like the sound of dimensional distortions. There's an awful lot of cinematic potential in that – maybe even a bit of timefolding to bring us back to the original films. And yes, I'm now wishing Michel Gondry could direct the film.
Not only is Gondry the master of dimensional distortion, he's apparently quite the fan of Ghostbusters. He did already do a remake of it once, though. Look:
[youtube]http://www.youtube.com/watch?v=DJLXjlsKCVc[/youtube]
Enjoyed this article? Share it!