David Lynch Is Trying To Make A New Movie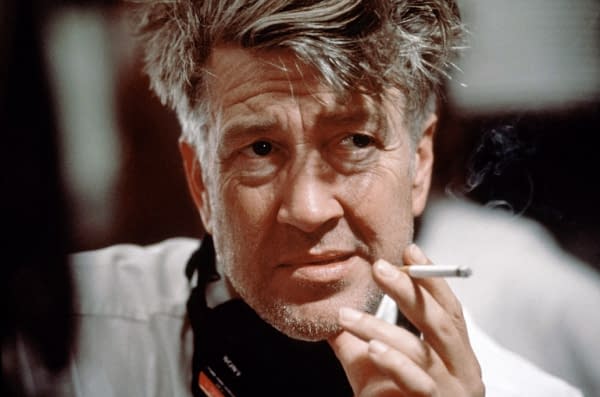 If this was from any other source I would be taking it with such a large pinch of salt that I'd be buried in sodium, but I'm inclined to take this news rather seriously when it comes from David Lynch's daughter Jennifer Lynch.
Jennifer Lynch was interviewed this week for a blog named Obnoxious and Anonymous – you can watch the two hour interview in full below, with thanks to Welcome to Twin Peaks for the heads up. She made one comment in particular that has me more than a little giddy.
Talking about her father, Lynch said:
…I wanna see this next movie he's trying to make. Which is mind boggling.
Next movie?
David Lynch has certainly not given up entirely on directing. He's been making music videos and even directed a feature length concert film for Duran Duran, but I think that most people, including me, had assumed that it was highly unlikely that we'd be seeing another feature film from Lynch in the near future, or indeed at all.
There's always the possibly that the "next movie" that Jennifer Lynch is talking about is something like the Duran Duran concert film or a documentary but there something about the fact that she chose the words "next movie" and described it as "mind boggling" that suggests she's talking about another narrative feature. This may be only a tiny morsel of information regarding his future plans but it's a highly promising one.
Jennifer Lynch also got talking about a couple of projects that her father never got the chance to make and whilst his desire to make The Metamorphosis into a film is reasonably well known I've not seen any previous mention of his desire to make a Hansel and Gretel film.
…but what I know he wanted to do and didn't get to do was Hansel and Gretel and The Metamorphosis. I think David Lynch's Hansel and Gretel would have been one of the scariest fucking things you ever would have seen…
I'm sure it would have been. Shame we'll most likely never see it.
Across the two hours Jennifer Lynch also discusses her childhood, her attempts to make the film Hisss in India, the fascinating documentary Despite the Gods that detailed its troubled shoot and much, much more. I highly recommend giving it a listen.
[youtube]http://www.youtube.com/watch?v=JIa8kSFEVUQ[/youtube]