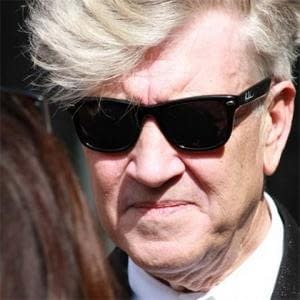 Finally we know what the next David Lynch project is, and it's most, most unexpected.
So what is it? Well… it's a live streaming Duran Duran concert film for the Amex-sponsored Unstaged series on YouTube. Weird. Really, really weird.
Of all of Lynch's previous projects, the closest would seem to be Industrial Symphony No. 1: The Dream of the Brokenhearted, a little seen concert film. Sort of.
The Duran Duran project is happening soon, on Wednesday March 23rd. Here are some Lynch quotes from today's press release:
I am very excited about this opportunity to experiment with the band, Duran Duran, at the Mayan Theater on March 23rd. The idea is to try and create on the fly, layers of images permeating Duran Duran on the stage. A world of experimentation and hopefully some happy accidents.
And beyond the Lynch-controlled, core experience, there are to be some extra bits and bobs, some of them interactive, More from the PR:
Choose Your Cam: The audience can control their viewing experience throughout the show by switching between the director's main stream and alternate "Lynchian" artistic lenses on the night.
"The Now Pulse" Crowd Visualizer: Further uniting the audiences at the show and at home, this new interactive project will create a real-time visualization of crowd excitement based on social chatter online. When the social buzz reaches a climax, a special Duran Duran memento will be unlocked for fans everywhere.
"All Of Us Now" Photo Project: Audiences worldwide will collaborate with David Lynch in an on-stage and online art installation, by submitting photos. In true Lynch style, the photos will be showcased on surreal displays throughout the night. Visit www.YouTube.com/DuranDuranVEVO to find out more and submit videos.
On-line Pre Show: Building anticipation of the night, viewers who tune in early to the live-stream will catch an exclusive segment directed by David Lynch.
Tweet The Band: Fans can Tweet questions to #amexduranduran for a chance to have them answered by the band in a series of Pre-Show vignettes.
Enjoyed this article? Share it!