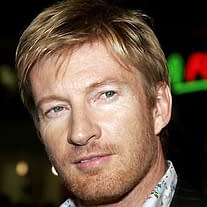 It's another chance for David Wenham to prove his quality. Variety reports the Lord of the Rings actor has joined the cast of Netflix's upcoming Iron Fist.
Wenham will play Harold Meachum, a Marvel Comics character described by the site as a ruthless corporate leader partnered with Danny Rand's parents at the time of their deaths. But is unclear if that makes him friend, foe or roughly analogous to Jessica Jones' Jeryn Hogarth.
Finn Jones will play the title character as he returns to New York after a number of years away. Armed with kung-fu mastery and an otherworldly technique, he becomes the latest person to fight crime on the streets of the city.
Iron Fist is expected to come to Netflix sometime next year.
Enjoyed this article? Share it!