What DC Television Series Geoff Johns Might Be Hinting At
With Geoff Johns New Year tease of another DC television series, speculation started running rampant on what the show could be. For him to say it will be announced soon gives the impression it's something that has been in the works for a little while. What shows do we know about that might be announced?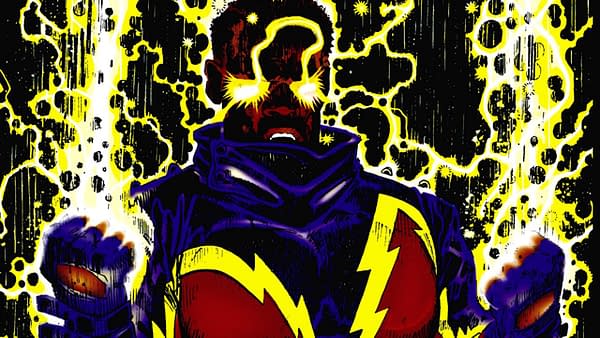 Back in September we learned that Greg Berlanti and Sarah Schechter were working with Fox to bring Black Lightning to TV. The series is being adapted by Salim Akil and Mara Brock Akil and will focus on Jefferson Pierce, a character created in the late 70's by Tony Isabella and Trevor Von Eeden. The last we heard about the show was it had a pilot production commitment, but no casting news or series commitment. This might be what Johns is talking about.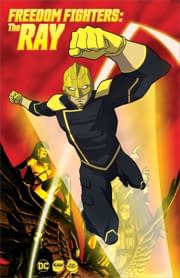 We've also not heard much about The Ray animated series that's headed to the CW Seed. We know the full title with be Freedom Fights: The Ray and that the lead will be gay. The original announcement back in August was that it would be making it's debut in 2017, but nothing more specific. And where Black Lightning will probably exist outside of the current Arrowverse, The Ray would fit in the same was that Vixen does and that the voice actor would be chosen with the idea of them possibly appearing in one of the live-action shows as well. Johns may be talking about casting and premiere announcement here. After that you move into speculation territory. DC is on a hot streak with television with all the new series they've launched in the last five years, only Constantine didn't get a second season. But Matt Ryan's portrayal of the character continued on Arrow and now he's voicing the role in Justice League Dark. And there has been some speculation that the CW would want one more series so they could do five nights of heroes. I'm doubting that one a little being they just moved Legends of Tomorrow to Tuesdays. If the CW was looking for a Friday night option, expect it to be something on the horror end of the spectrum as they would be looking to replace The Vampire Diaries.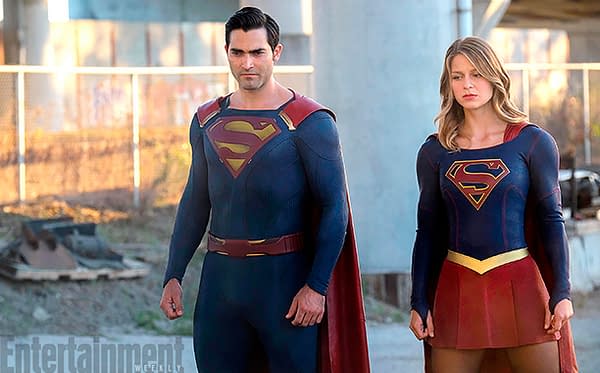 Some of the reaction I've heard has been a desire for Constantine to return, a Superman series for Tyler Hoechlin, a Zatanna series, a Legion of Superheroes series and a buddy cop series set in the Green Lantern universe. I can't see it being Constantine, unless he was just a guest since Ryan is doing The Halcyon series right now. I don't think DC would let a Superman series happen while they are doing the films and it would water down their Supergirl series and Krypton is already in the works.
Also don't be surprised if the announcement pertains to a premium cable or streaming service. Marvel has made a niche there but DC hasn't. There's been some talk about a series being developed for The Question on HBO and don't forget that Scalped has been in talks for quite a while now. Then again, it might be something we haven't even gotten a whisper about.