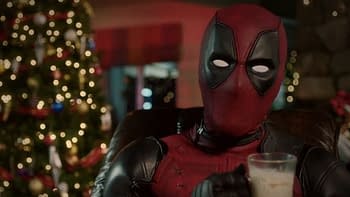 The Wrap reports Deadpool is coming to Viacom's cable networks next week in a big ad push.
Taking over an hour of programming on eight of the company's networks, the stunt will be positioned as Deadpool offering viewers "commercial-free" entertainment. Television analysts are calling the event rare, but a good way to counter the "waning" attention-spans of cable audiences.
Programs airing during Deadpool's takeover include Tosh.0 on Comedy Central and The Golden Girls on Logo. Deadpool will be making a very specific appeal to viewers of that program.
Deadpool arrives on February 12th.
Enjoyed this article? Share it!