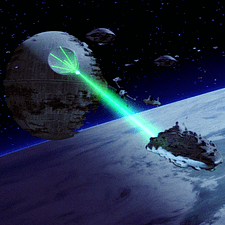 While Disney has further Star Wars and Marvel Studios movies planned through 2019, company chairman Bob Iger told the BBC's Newsbeat (via Heroic Hollywood) that there will be more of both past the currently announced Inhumans and Star Wars Episode IX.
"There are five Star Wars films — four more with Episode VII: The Force Awakens — that are in varying stages of development and production," Iger said. "There will be more after that, I don't know how many, I don't know how often." Some have predicted the yearly Star Wars releases will continue past Episode IX, but no plans have officially been revealed.
As for Marvel, Iger said, "You're dealing with thousands and thousands of characters — that will go on forever." Which is no doubt good news for fans of, say, Nova, Ms. Marvel or She-Hulk. Their time will likely come. While some may worry that superhero fatigue will set in before those characters can get their chance, Iger said, "I think we keep raising the bar in terms of telling stories that bring [the audience] back, that excite them, that make it feel new."
Enjoyed this article? Share it!