Disney "Dapper Dans" Bring Us A Little Disney Magic at Home
Disney fans: I feel you. Almost on an hourly basis, I think about the Parks. While I have never been to Disneyland, I have been to Disney World on multiple occasions, and life is basically just passing the time until I can get back again. The snacks, the rides, the magic. Yes, magic. Disney magic is real ladies and gentlemen, and I am a believer. One of the best parts of the Parks are the Dapper Dans, a barber shop quartet that entertains the masses in Magic Kingdom right on Main Street. Always a Disney favorite, they are a part of any trip and even have a set of their very own Funko POPS.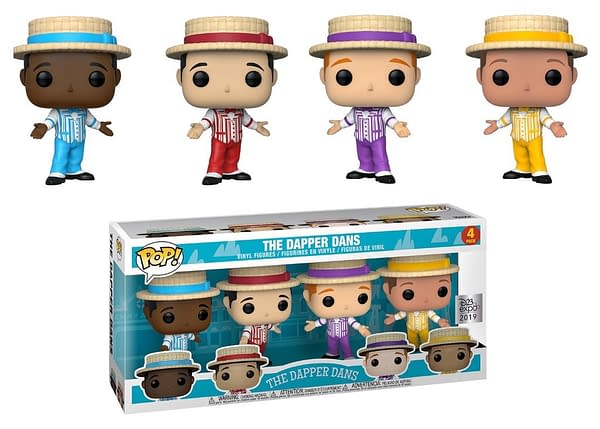 As if they knew we needed it, the Dapper Dans have come together to perform on the Disney Parks YouTube channel, singing us "When You Wish Upon a Star":
With their happy harmonizing, the Dapper Dans are an iconic part of the Main Street, U.S.A., experience at Disneyland Resort. Today, in a first-of-its-kind performance, the famed Dapper Dans are using their #VoicesFromHome to share a touch of Disney magic with everyone at home. To read more, visit the Disney Parks Blog.
If that doesn't bring a tear to your eye….