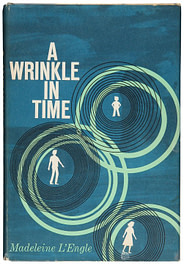 Deadline reports Selma director Ava DuVernay will direct the Disney adaptation of A Winkle in Time. Frozen writer and co-director Jennifer Lee was previously announced as writing the screenplay.
The novel by Madeleine L'Engle tells the tale of a young girl searching for her father who has vanished following work on a mysterious government project called a tesseract. As she searches for him, she meets a surprising array of creatures.
It is unclear when production will commence as DuVernay is in the middle of negotiations on a number of other projects.