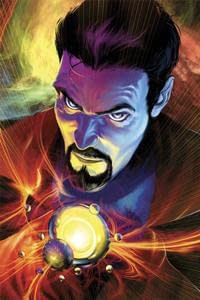 I've hesitated to post this one, but it doesn't seem to be going away. This is Infamous is saying that Marvel has found their man to be the Sorcerer Supreme. The reason I hesitate is that so far Marvel has found their man in Johnny Depp, Jon Hamm, Benedict Cumberbatch and Joaquin Phoenix… so I'm going to hold back a little before jumping in again.
The report says Boardwalk Empire's Jack Huston will be tapped to play Doctor Strange. The 31-year old is a rising star and would be likely to sign a multi-picture deal for what appears to be Kevin Feige's favorite project. With Scott Derrickson already on board to direct and a plethora of unnamed movie dates waiting… it would seem the right time for this movie to start moving forward. And Marvel has already pulled from Boardwalk Empire once to get Charlie Cox to play Daredevil. Besides the constant false reports about this role… my other hesitation about this news is that I see Doctor Strange as being the next Iron Man. Robert Downey Jr brought a presence to the role of Tony Stark that made you want to watch him. I think Doctor Strange is the same way. Where Marvel may go with Huston and it could work perfectly, I think they will end up with someone a bit more well known and more of an established presence.
Enjoyed this article? Share it!