Spoilers ahead. You have been warned.
It's not unusual for reboots, do-overs and remakes to feature cameos from actors previously associated with the "original."
Remember Charlton Heston in Tim Burton's Planet of the Apes, for example. Or perhaps more directly relevant to this story, when Noell Neill, the forties' and fifties' Lois Lane, made a tiny appearance at the front of Superman Returns.
And so it would be no surprise for Man of Steel to slip in Gene Hackman, say, or Margot Kidder…. but they're apparently planning something much bigger than that.
The Caped Wonder Facebook group saw this update the other day:
There is going to be a cameo by a classic Superman movie actor in Man of Steel.

What do I mean by 'classic'? I mean that the actor could be anyone, alive or dead, who appeared in any (not all) of the Superman movies from 1948 to 1987 and 2006's Superman II: The Richard Donner Cut.
Alive or dead? Crikey.
We can trust Caped Wonder's Jim Bowers on this. He's not one for pulling people's legs.
So, who might this actor be? Well, Superman Javi Olivares have a pretty wild theory.
They think the cameo might have been already half-spotted, and even captured on video.
Here's the clip. You'll see Henry Cavill on his bike, but… there's something else going on. Somebody standing by. Keeping his hat on.
[youtube]http://www.youtube.com/watch?v=JY8LWg31P5s[/youtube]
Did you see him? The Superman III Clark Kent? Here's a cap from that film to remind you what you're looking for.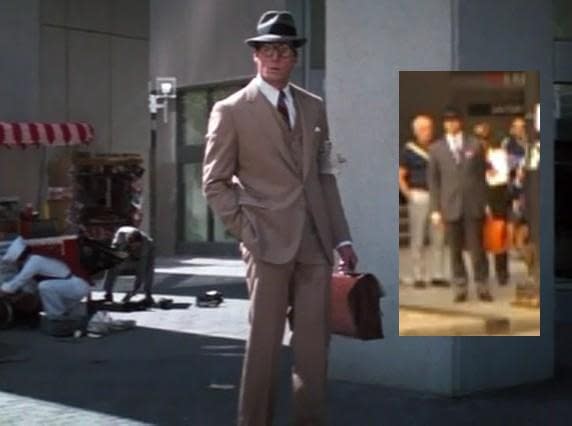 It isn't necessarily so, but the possibility is intriguing – a cameo for Christopher Reeve, with no doubt thanks to a little CG trickery. If this theory is right, it's a super sweet notion.
And if Javi Olivares has guessed wrong, we still have Jim Bowers' promise to chew over…
Enjoyed this article? Share it!