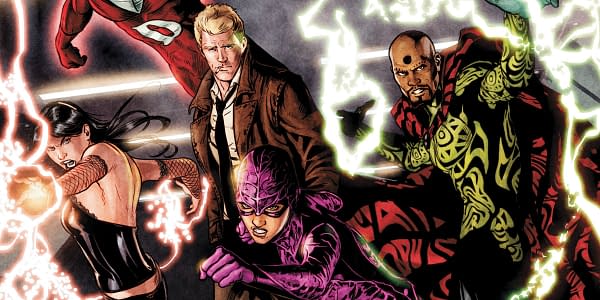 Doug Liman has traded a single X-Men for a league of mystics.
Variety reports that the director has signed on to direct the long-gestating Justice League Dark project, now known as Dark Universe, from a script by Michael Gilio.
The site also reports he has walked away from 20th Century Fox's Gambit.
Curiously, both projects have had their share of troubles as the years. Guillermo del Toro was developing the film, which would unite John Constantine, Deadman, Swamp Thing, Zantana and The Demon Etrigan against a united foe. Plans were announced around the time the Man of Steel sequel molted into Batman v Superman: Dawn of Justice. Del Toro eventually dropped out citing scheduling problems and Dark Universe seemed to be abandoned until producer Scott Rudin picked it up last year.
Gambit, meanwhile, has enjoyed several starts and stops. Star Channing Tatum appeared at a Fox Marvel panel during Comic-Con 2015 despite the fact his contract had not been finalized. Rumors at the time suggested he was ready to walk away. But contracts were finalized and the film was set to shoot with director Rupert Wyatt last fall.
Then he dropped out and Liman quickly took his place with plans to being production in March, but Fox pulled it from its original October 7th release date. At the time, it certainly seemed reasonable for an X-Men style film to get additional shooting and production time, but is possible troubles were already brewing.
Developing…
Enjoyed this article? Share it!