DreamWorks Want To Remake Like Father, Like Son Following Steven Spielberg Seeing It In Cannes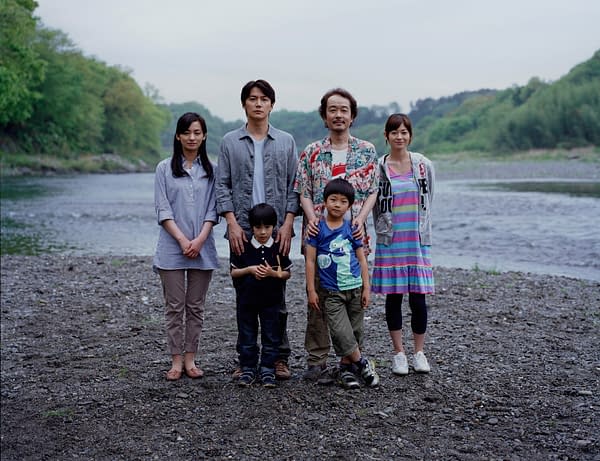 When Like Father, Like Son was announced for the Cannes film festival earlier this year I assumed it was pretty much a lock for the Palme D'Or. With Steven Spielberg heading the jury a story about two children switched at birth and their complex relationships with their fathers seemed like it something that had to win.
The Palme D'Or ultimately went to Blue is the Warmest Colour – with the jury actually reportedly split for some time between that and The Past – but Like Father, Like Son did pick up the Jury Prize, the bronze medal of the Cannes awards.
It would appear that Spielberg was very much a fan of the film, as aside from it winning that prize at Cannes he is also keen on the idea of the film being remade. According to a report at Deadline DreamWorks are speaking to Fuji TV about remaking the film, encouraged by Spielberg's reaction to the film at Cannes.
Like Father, Like Son is a superb film and I was very much enamoured with it when I saw it earlier this year. At the time I said the following,
Koreeda continues to excel with Like Father, Like Son in developing a thought-provoking and emotionally engaging film out of delicate observational drama. With unfussy cinematography and an effective use of flowing classical compositions Koreeda has crafted a sublime humanist drama. A masterwork of beautiful simplicity.
It seems unlikely at this point that Spielberg will direct the remake himself but who knows, he does seem to keep changing his mind about the films that he's going to make.