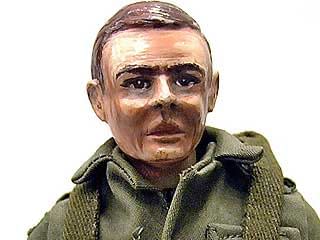 How do you suppose, Dwayne "The Rock" Johnson has welcomed Bruce Willis to the cast of Jon M. Chu's GI Joe: Retalliation? With a chest bump? Fist bump? Some other kind of bump?
Or maybe a big manly bear hug and a clink of beer bottles?
Well, maybe any or all of the above. But he also wrote a tweet:
[blackbirdpie url="http://twitter.com/#!/TheRock/statuses/104964404726071296"]
This is of consequence because, prior to young Dwayne's missive, Willis' status with the picture was "in negotiations" – well, publicly at least. Now, in this as he has done in other things, The Rock has made an official statement and So It Has Become.
Stay tuned for everybody's favourite turnbuckle chef to announce the arrival of Alex Reid any day now. Maybe. Perhaps. Or not.
Enjoyed this article? Share it!