It seems Eddie Redmayne will be doing a lot of running in next fall's Fantastic Beasts and Where to Find Them. The official photos tend to see his Newt Scamander in mid-stride, beginning a sprint or having just completed a dash. The most recent photo, first published by Empire, is no exception: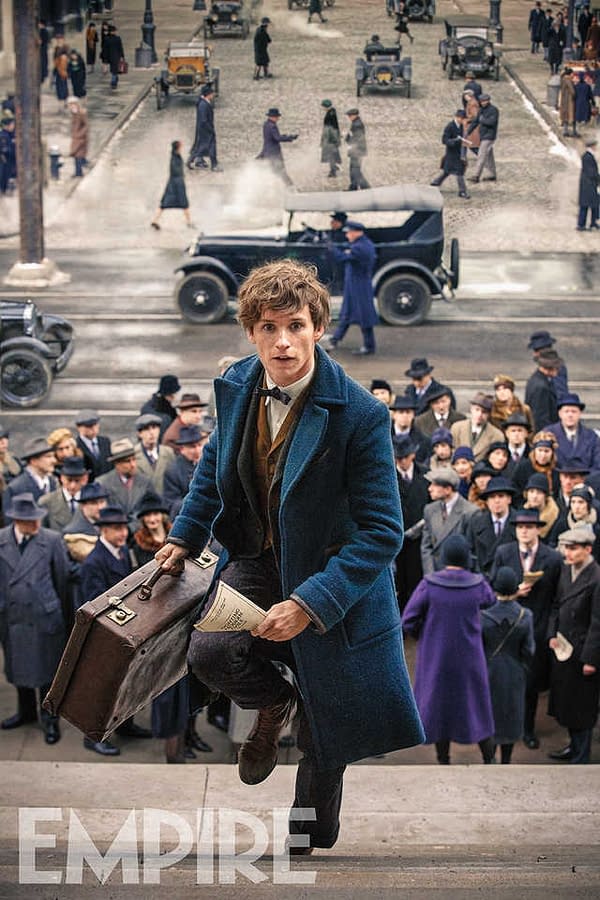 I suppose with a few creature escaping from that case of his, running will be a requirement. It's also an opportunity to show off that snazzy coat. Joining Redmayne on his run will be Colin Farrell, Katherine Waterston and Samantha Morton. Fantastic Beasts is scheduled for release on November 18th, 2016.
Enjoyed this article? Share it!