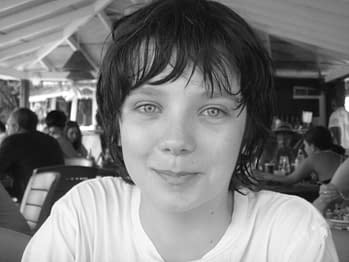 Shelly Horwitz writes for Bleeding Cool
There have been rumors of an Ender's Game movie for years now, but apparently now it's really happening: Gavin Hood (director of X-Men: Wolverine) has written a script, Kurtzman and Orci are set to produce, and they've have apparently just offered the lead role to Asa Butterfield, the 14-year old star of Martin Scorsese's upcoming Hugo.
If you haven't read the amazing book by Orson Scott Card yet, Ender's Game is about the Earth's future after it's been attacked by aliens. In order to survive the next round of attacks, tactically-talented children are taken from homes and put in Battle School, an off-world academy training them as military leaders. Also, there are anti-gravity rooms.
The book is a standard of sci-fi dystopia, so expectations are high. In the book, Ender's about 8 when he goes to Battle School, so Asa's a little older than expected… but he looks a lot like what I imagined Ender to be. But what do you think? Is the enemy's gate down?
Enjoyed this article? Share it!