A range of new Doctor Who toys are on display at the Toy Fair in London today, including the first Peter Capaldi action figure. You know want one, so you can play Malcolm Tucker games on the weekend.
Of course, it's not in the new costume. This is what the Doctor Who Facebook is calling " the Twelfth Doctor regeneration figure."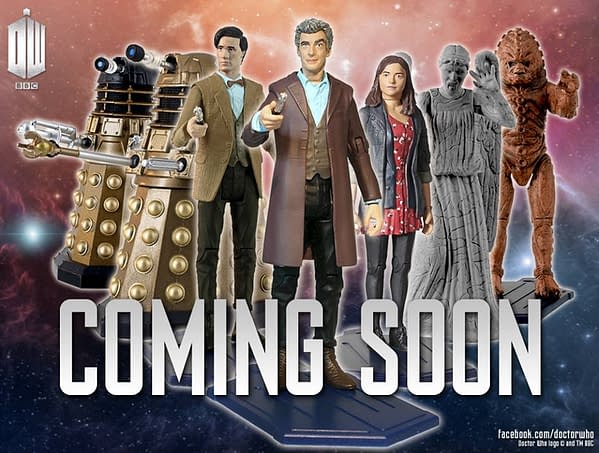 It took me a few seconds to be entirely sure which companion that was – Amy Pond or Clara Oswald.
Enjoyed this article? Share it!