Exclusive Wonder Woman Shots – Injecting A Bad Guy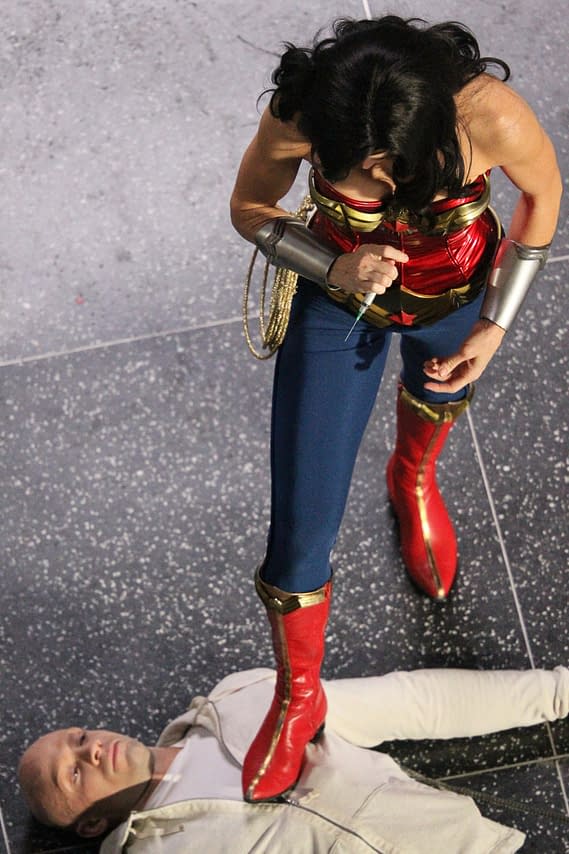 Here we have Adrianne Palicki filming a scene for Wonder Woman in which she apprehends a criminal before injecting him in the neck with a hypodermic syringe.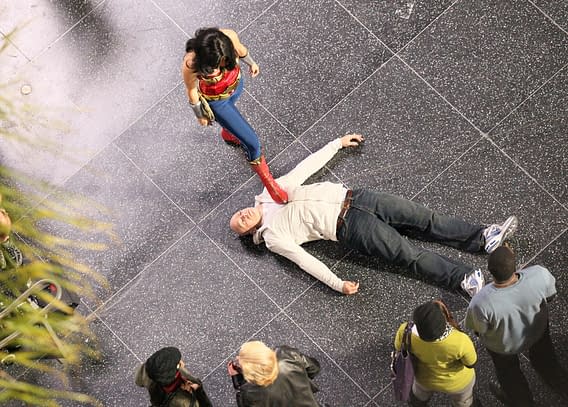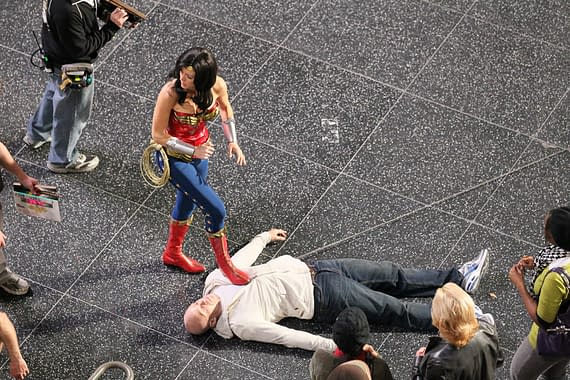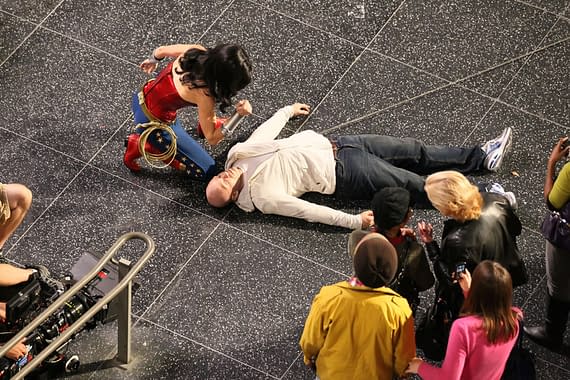 And here's the bit from the script where it happens.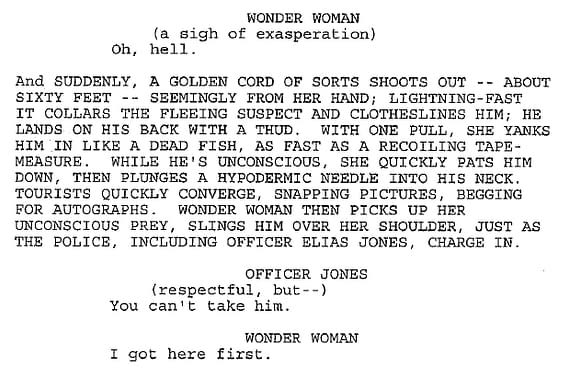 Thanks to WENN for providing Bleeding Cool with the images.