The man in the middle of this photo from the set of The Expendables 3 is the reason I care about this sequel to to two rather dreadful action movies.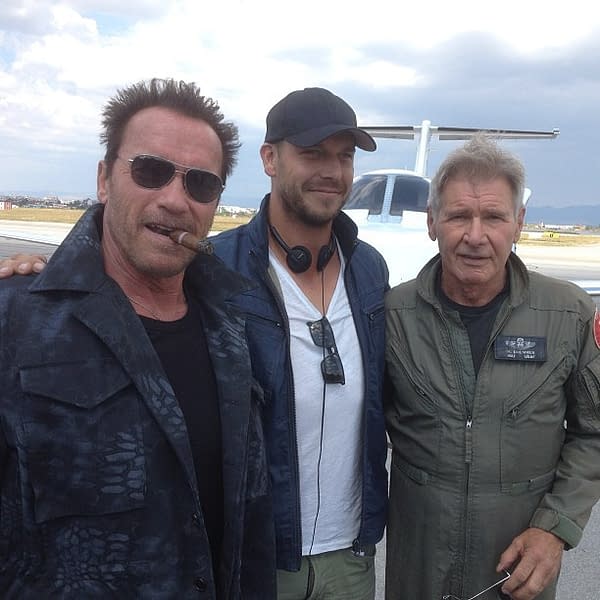 He is, of course, director Patrick Hughes. Following a few excellent short films Hughes directed his first feature in 2010, Red Hill. And it's brilliant.
Arnie posted the above photo to Instagram with the following message,
It was a fantastic first day of filming on Expendables 3. Great to work with Harrison and our director, Patrick.
The Expendables 3 will be released in America and the UK on the 15th of August 2014.
Enjoyed this article? Share it!