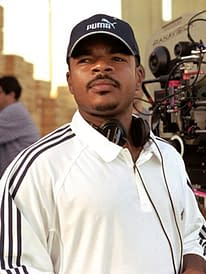 After much speculation over yesterday evening, Straight Outta Compton director F. Gary Gray has entered into "exclusive talks" to direct Universal's Furious 8 according to The Hollywood Reporter.
The search for a director became public knowledge in the last few weeks when Furious 7 director James Wan declined to return, choosing instead to make The Conjuring 2. It is also believed health problems during the filming of Furious 7 made him disinclined to return.
Universal then looked to Justin Lin, director of Fast and Furious films 3-6, who also declined to return.
Star Vin Diesel was reportedly interested in the job, but sources within the studio claimed this was not something Universal was not overly excited about. Over the weekend, Diesel attempted to pitch original The Fast and the Furious director Rob Cohen to pivot the series back to racing. This was also reportedly not ideal to the studio.
Gray's name first came to light late yesterday afternoon, but was soon part of a shortlist including The Incredible Hulk's Louis Leterrier, The Guest's Adam Wingard and Love's William Eubank. According to THR, Gray met with Diesel yesterday and was shortly thereafter seen in a photo on the actor's Facebook page.
Gray began in features with the Ice Cube comedy Friday, but quickly switched to crime dramas with 1996's Set It Off. He has since made films like The Negotiator and Law Abiding Citizen. He also directed music videos for Ice Cube, Outkast, R. Kelly and Cypress Hill. In 2003, he directed A Man Apart, starring Diesel.
With a director more or less in place, Furious 8 is set to charge into theaters on April 14th, 2017.
Enjoyed this article? Share it!