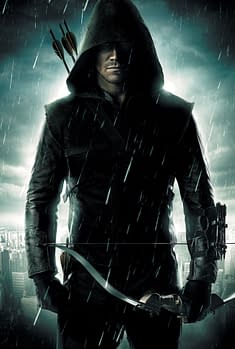 I've just gone crazy on Amazon, ordering any number of things from their Black Friday DVD and Blu-ray deals. Here are the titles I went for, and some of the good deals that I already had from before.
Season one of Arrow at $16.99 on Blu-ray and DVD all in the same box. The Blu-rays will play in both regions A and B and very likely C too.
Dredd on 3D Blu-ray, 2D Blu-ray and a digital copy all for $8. This is a US region A set.
Studio Ghibli's From Up on Poppy Hill for $11.99, Blu-ray and DVD in the same box.
The region A and B Blu-ray set of Band of Brothers at $25.99, down from $79.98.
Region free Watchmen Ultimate Cut plus Motion Comic plus the actual comic, Blu-ray and DVD in same box, $32.99, down from $74.98. Collector's packaging, too.
Les Miserables, region free, Blu-ray, DVD and digital copy all for $9.99.
75th anniversary 2D Blu-ray version of The Wizard of Oz at $7. Though I actually went for the 2-disc 3D and 2D version at $24.99 myself. All region free.
The Alfred Hitchcock Classic Collection: Rebecca, Notorious, Spellbound at $19.99, down from $59.99 on Blu-ray. Plays on both region A and B players.
Unrated Adventureland for just $5 on Blu-ray.
The Harry Potter collection of all 8 films on Blu-ray is currently $47.99, down from $99.98. Seems to be entirely region free too. The DVD version is $32.99.
And Judd Apatow's This Is 40 is just $8 for a region free Blu-ray plus zone 1 DVD set.
I think they'll be adding more deals as the actual, real Black Friday approaches, occurs and recedes. I'll keep you posted.
Enjoyed this article? Share it!