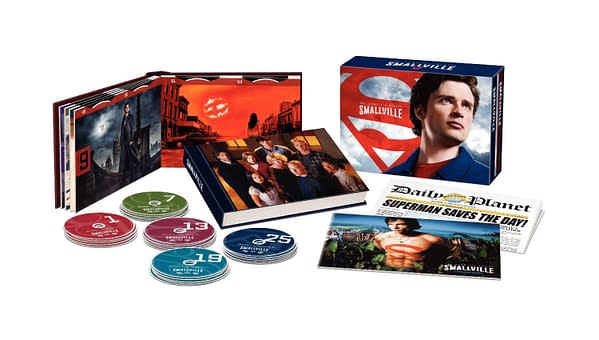 Smallville certainly had its moments. Did it have so many that I want a complete, 62-disc set? Well… I might not have said so yesterday, but today I'm standing in the glare of a massive discount and not sure what to do. Were there lots of good episodes in the middle that I might have missed out on?
Right now, the set is selling on Amazon at $109.99, down from an RRP $339.98. Crikey. You can probably see why I've been dazzled.
I'll take your advice. Hours of good Sunday afternoon viewing ahead of me, or just a bit of a slog?
These are US, NTSC Region 1 discs but I think we can all deal with that, right?
Enjoyed this article? Share it!