The first of the year's two Toy Story shorts will be playing before Cars 2 this summer. Hawaiian Vacation is… set not in Hawaii. And, for most of the characters, it'll be no holiday at all.
The premise is simple: Ken and Barbie want to get away, but their plan to stow away goes awry. To stop their little plastic hearts crumbling, the other toys pull out all the stops throw them a Hawaiian vacation of their own in Andi… er… Bonnie's room.
Bonnie. That's going to take some getting used to.
[youtube]http://www.youtube.com/watch?v=-uFTMcL0v64[/youtube]
Looks great. And did you spot the Lego characters? Synergy, baby.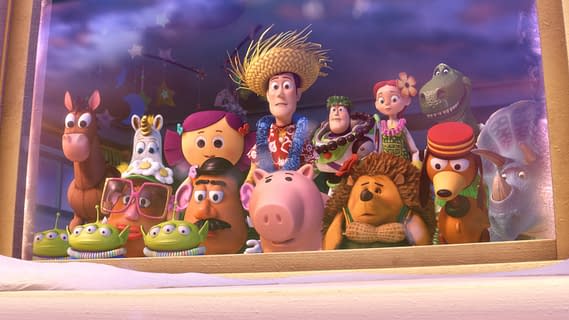 Enjoyed this article? Share it!