The Las Vegas Licensing Expo is underway right now and among all of the completely boring reveals of logotypes and title treatments for films that don't even have titles yet – 2015's Mission: Impossible, 2016's Planet of the Apes – there's the odd gem…
Apparently not on the show floor is anything to do with Sony's Popeye. But that's okay, because Film Divider have magicked up an image of the sailor man's new CG look somehow anyway. Here's a crop-job from the flyer, showing off the main characters.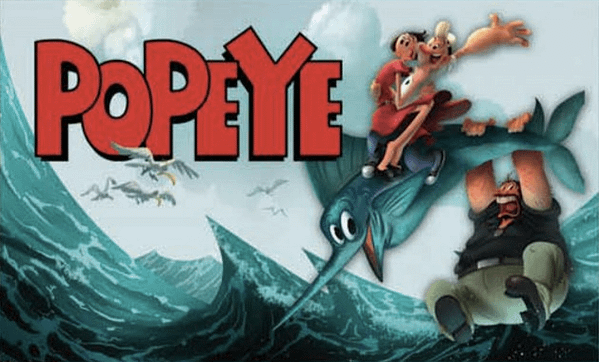 Genndy Tartakvosky is a fine, fine animation director but he does seem to have an awful lot on right now. He actually seems to be directing three features simultaneously – 2015's Hotel Transylvania 2, 2016's Popeye and something else called Can You Imagine? that I'd bet, somehow, Sony are going to release in 2017. Hard working man, and to think: he does it all for us.
Thanks, Genndy.
Enjoyed this article? Share it!