The first promotional image for Sam Raimi's next reveals the lead character and his plot-crucial hot air balloon. Basically, it's The Franco in a top hat.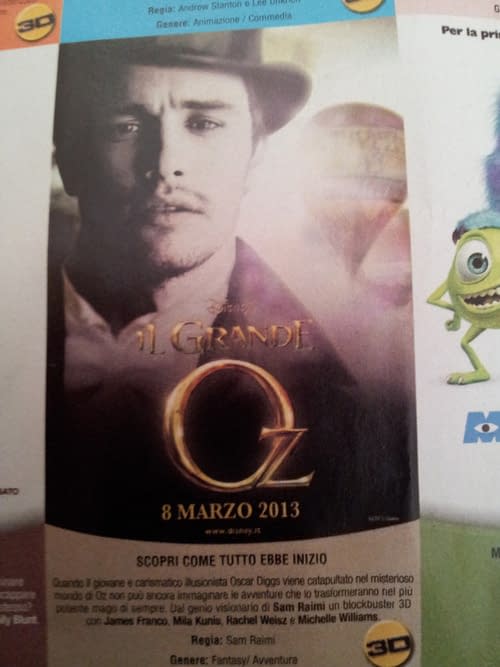 I'm quite the Raimi fan, and Oz The Great and Powerful was written by the tremendous David Lindsay Abaire, so I'm very keenly looking forward to seeing more. There's going to be a panel at Comic-Con, almost certainly including footage, and hopefully something online around the same time. I'm rotting for some top class flying monkey action, though a look at Michelle Williams, Mila Kunis and Rachel Weisz as the witches wouldn't go amiss.
Thanks to The James Franco Forever Tumblr.
Enjoyed this article? Share it!