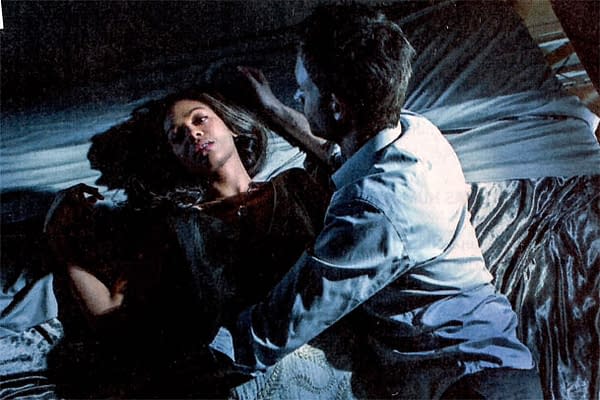 Move over, Mia Farrow, the new Rosemary is in town. EW published the first photos of Zoe Saldana in their miniseries remake of the classic horror flick Rosemary's Baby (scans via Coming Soon).
The four-part miniseries sees Saldana donning that iconic haircut (via a wig, which is unfortunately kind of obvious in this first photo) and getting knocked up by something potentially sinister, while her husband (Suits star Patrick J. Adams, here) and their mysterious neighbors appear to plot against her.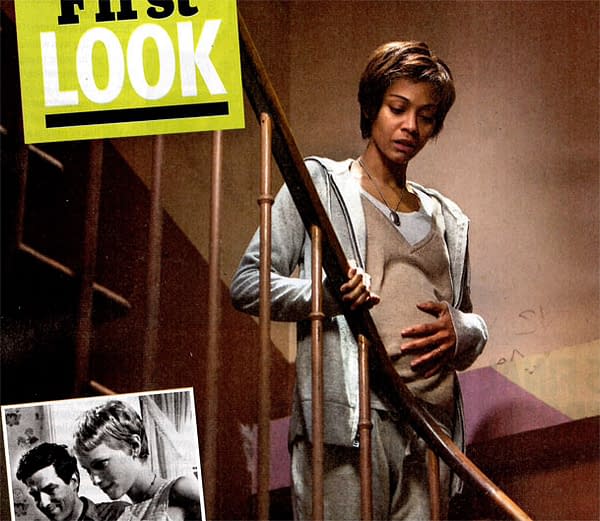 Enjoyed this article? Share it!