Featuring star Gal Gadot in a Themysciran setting, Entertainment Weekly debuted the first official photo of the island setting from next year's Wonder Woman.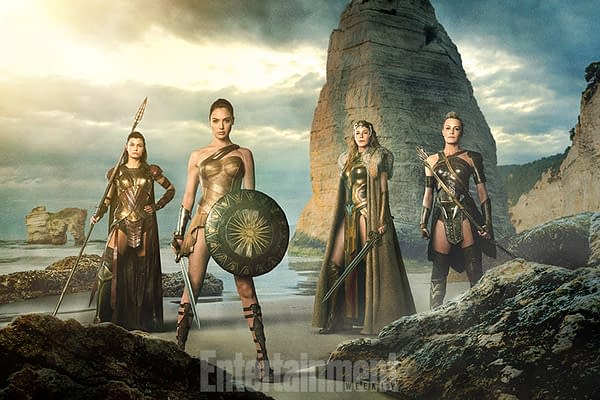 The photo also features Connie Nielsen as Diana's mother, Queen Hippolyta and Robin Wright and Force Majeure's Lisa Loven Kongslias as General Antiope and her lieutenant, Menalippe.
According to previous reports, the Themyscira sequences have not yet been completed as Gadot participates in the promotion of Batman v Superman: Dawn of Justice. But director Patty Jenkins told EW the segment will concern Diana's training and Hippolyta's wish to shield her from the outside world. So, at least some of the classic origin will make its way to Wonder Woman's first solo feature.
The film is set for a June 23, 2017 release.
Enjoyed this article? Share it!