Unfortunately, she's not in Wonder Woman's costume, but Gal Gadot is definitely dressed in character as Diana Prince, at the very least, in this blurry first pic snapped on the Michigan set of Batman Vs Superman (@Mike0686 on Twitter via CBM).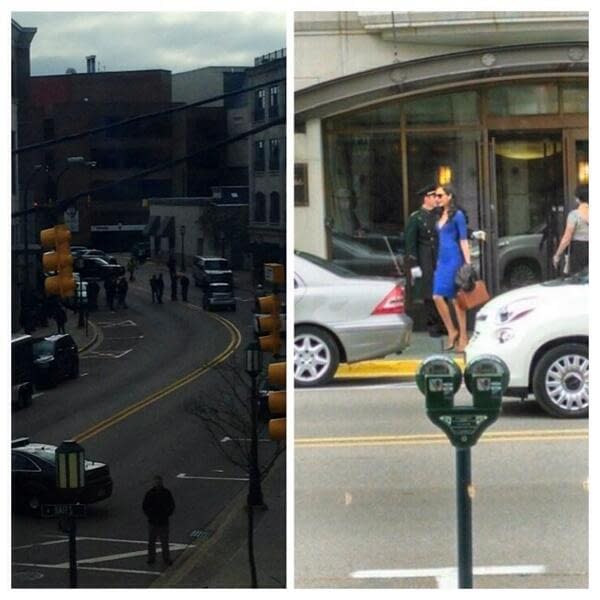 Is this Gotham or Metropolis? She looks pretty dressed up, so perhaps she's just gotten out of a meeting with Bruce Wayne (Ben Affleck)? Or Lex Luthor (Jesse Eisenberg)?
Enjoyed this article? Share it!