This year, there are two films from Phil Lord and Chris Miller. There's the R-rated, live-action 22 Jump Street and the PG, animated (mainly) Lego Movie. That kind of release pattern is called "the Spielberg."
Would I have predicted this, back in 2003 when I was struggling to get anybody else to watch Clone High?
Anyway, it feels like a little bit of a shiny result.
Here's the poster for 22 Jump Street. It's not very inspiring in and of itself. Indeed, I've been encouraged to plug this poster out of my enthusiasm for the film and that feels pretty much entirely upside down.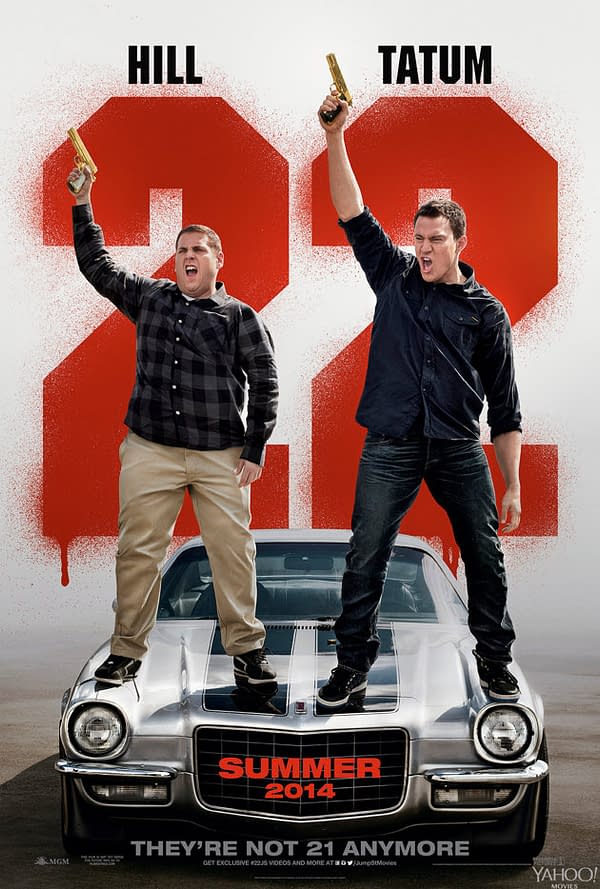 Thanks to Yahoo for the image.
Enjoyed this article? Share it!