Alexandre Aja is going to have over $100 million to play with for his big-screen adaptation of Cobra: The Space Pirate. The film will be based upon Buichi Terasawa's manga series, which most folk in my circle seem to know from it's TV toon incarnation. Aja's longtime collaborator Gregory Levasseur has co-written the script and, to date, they've put in two years of work.
With lots more work to come: pre-production will begin in earnest this Autumn, shooting will start next Spring and we can expect to see the film in cinemas in 2013.
Bearing in mind that casting is probably some time away, here's a piece of promotional sales art that premiered as a pop-up ad at Variety.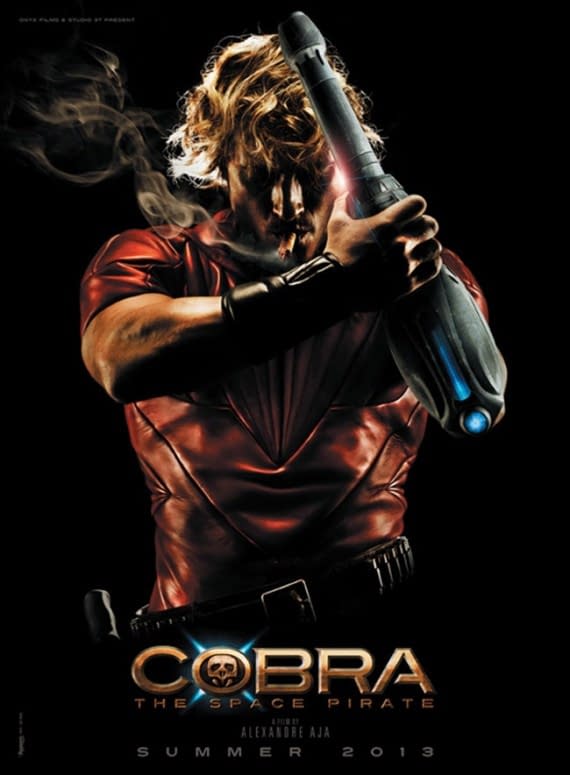 Could that be their leading man? I'm thinking not. I'm thinking agency model with approximately correct look.
I've got a lot of time for Aja and Levasseur and am confident that they'll deliver something some degrees less kitsch than this hypemongering promo image.
Enjoyed this article? Share it!