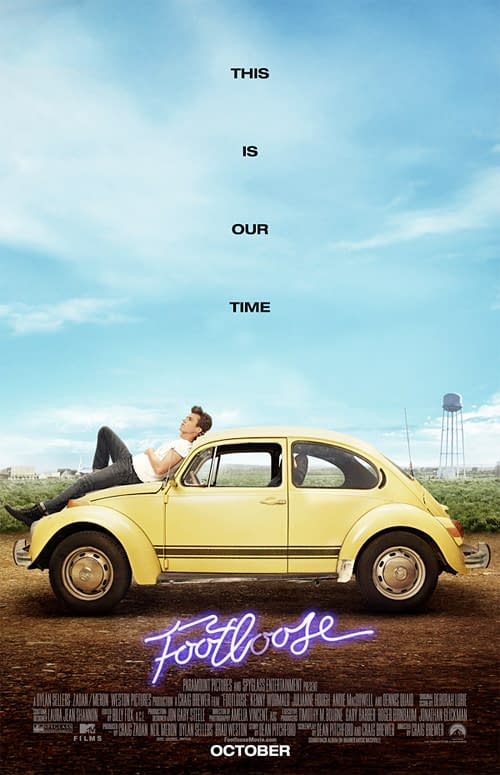 We're finally on the verge of Craig Brewer's fourth feature, a remake of Herbert Ross' Footloose and there's still no DVD for his first, The Poor and the Hungry. Moving forwards, though, not looking back, the first trailer for this Footloose has been released.
It's definitely a genre film, rounding up all of the usual conventions. I don't know what we'd call the specific genre, but it's the one in which pretty teenagers don't yet grasp that the world doesn't revolve around them and have a nice little tantrum, while at the same time semi-accidentally tapping into some real, identifiable observations on Life Not Being Fair. With lots of music and some dancing.
I like Hustle and Flow a great deal, and Black Snake Moan just a little less, and Brewer's TV work has been good too. I'm sure he'll have made a fine Footloose.
I'm just not sure we actually needed one of them, let alone two.
Thanks to MTV for the poster and embed.
Enjoyed this article? Share it!