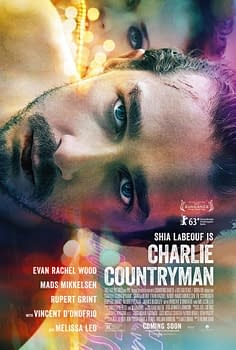 Pre-Lawless the idea of a film with a central performance by Shia LaBeouf would have perhaps made me very wary. What with three Transformers films, a very poor Indiana Jones film and a dreadful Wall Street sequel to go on.
But he impressed me a great deal in John Hillcoat's feature and I was intrigued to see what he did next.
I haven't seen The Company You Keep yet but I've heard good things about his performance in it. And next up we have Charlie Countryman, in which he appears to have been given a little more room to grow as an actor.
The film is the feature film debut of director Frederik Bond and he certainly seems to have made the most of the opportunity by throwing a lot at the wall. I just hope at least most of it sticks.
Charlie Countryman will be released in the UK on the 8th of November and in America, on limited screens, one week later.
Enjoyed this article? Share it!