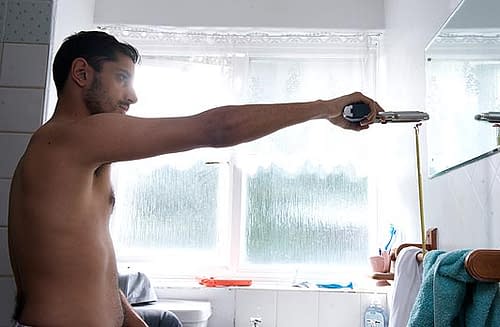 The Ill Manors trailer begins with a caption:
We are all products of our environment. Some environments are just harder to survive in.
With a British film, this is a pretty clear promise of where we're going. Don't expect something set in a nice Oxfordshire village.
If you check out the first trailer for the film, the directorial debut of Ben Drew, aka Plan B, you'll see a lot of imagery familiar from modern British cinema. What Drew has made out of this in the full film remains to be seen but hopefully there's a lot more depth to it than a marketing campaign would touch.
Similarly, I'm hoping there's more to the scene in the image I've used at the head of the post than "Look! Taxi Driver!"
At the moment, no embed is available and you'll have to watch the trailer at The Guardian, but I thought you'd appreciate the heads up. I'll update in due course.
Enjoyed this article? Share it!