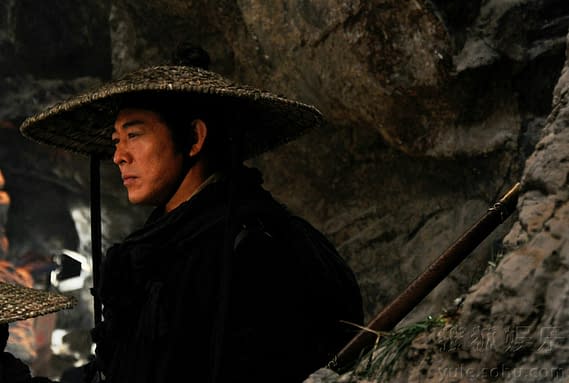 It was just the other day that I was (atonally) singing the praises of Tsui Hark's recent Detective Dee and the Phantom Flame; it can't have been more than ten minutes since I was last fighting with somebody over the merits of 3D cinema.
And, talk of those devils, here comes a new, longer trailer for Hark's 3D picture, Flying Swords of Dragon Gate.
[youtube]http://www.youtube.com/watch?v=2xNLwnvjo2E[/youtube]
Can't wait to see it with the other-eye in. Hark and his star Jet Li have expended a lot of effort in trying to get the 3D right.
Thanks to Wildgrounds for the embed.
I've got a knackered arm and I'm on serious painkillers so I'm virtually tripping and I feel like I'm going to puke – let's see what some blog posts look like when I write them like this. (I said this to Rich earlier, and he suggested I add this to my posts written under these circumstances. So I am. I'm too nauseous to understand, but I can follow orders).
Enjoyed this article? Share it!