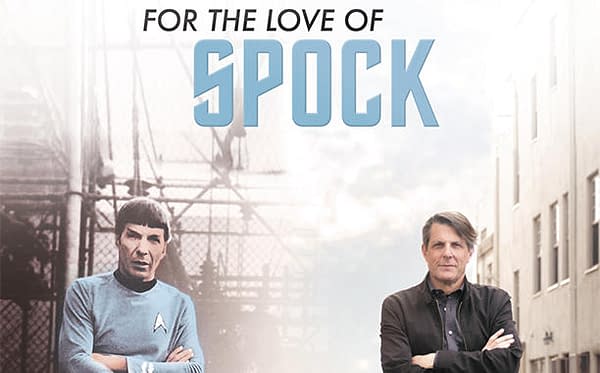 Gravitas Ventures announced yesterday that it has acquired the rights to For The Love of Spock and will release the film in September.
The documentary by Adam Nimoy takes an intimate look at the life and career of his father, Star Trek star Leonard Nimoy. It also shines a light on the enduring legacy of Mr. Spock, the character he played on the original series, eight feature films and in a guest spot on Star Trek: The Next Generation. The film features never-before-seen home videos, family photos and remembrances by actors like Zachary Quinto, William Shatner, George Takei, Simon Pegg, Zoe Saldana, and Jim Parsons.
Nimoy took to Kickstarter to raise funds for the project, where it earned $662,640.00 — record breaking number for documentary projects on the crowdfunding website at the time.
"I'm very excited about the world wide release of this film," said Nimoy in a statement. "Gravitas approached us early on during production of For The Love of Spock and their enthusiasm and commitment to this project was evident from the start."
The film will open in select theaters and on demand September 9th.
Enjoyed this article? Share it!