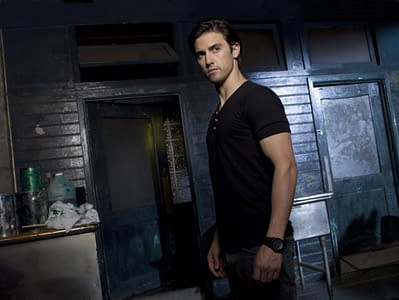 The scope of Frank Darabont's LA Noir sounds remarkable, taking in characters on both sides of the thin blue line and, if it runs for long enough, decades worth of conflict between them. The pilot is set in the 1940s, and pits the LAPD against the organised crime network headed by infamous mobster Mickey Cohen. It's being derived from John Buntin's book LA Noir: The Struggle for the Soul of America's Most Seductive City, and I hope they keep the book's brilliant tagline:
Other cities have histories. Los Angeles has legends."
Our first casting seems to be for minor players in the actual historical drama who, for all we know, could be centre stage in Darabont's re-telling – it's all a question of focus. So far signed up is Milo Ventimiglia, best known in this parish for his work on Heroes, while Jon Bernthal remains in negotiations for another role:
Here's how Deadline explain their characters' relationship:
Ventimiglia will play Ned Stax, a former marine who served with Joe Teague (Bernthal) during WWII, now a budding lawyer groomed to be a master "fixer" for the mob."
Darabont is writing and directing the pilot and will be one of the executive producers. I'm at least confident that this show will start out strong…
Enjoyed this article? Share it!